Client
Monte Finance
WORK COMPLETED
Naming
Brand Strategy
Brand Identity
Website Design
The Monte Finance team came to us at the beginning of something really exciting. After years in the financial industry, they were in the developmental stages of a brand new chapter. Their new business (soon to be named Monte Finance) would focus on tailoring commercial, equipment and residential finance options to the needs of their clients.
What they required was strategic and creative support in building this new brand. An identity and way of talking to the world that expressed their vision and created the right impact.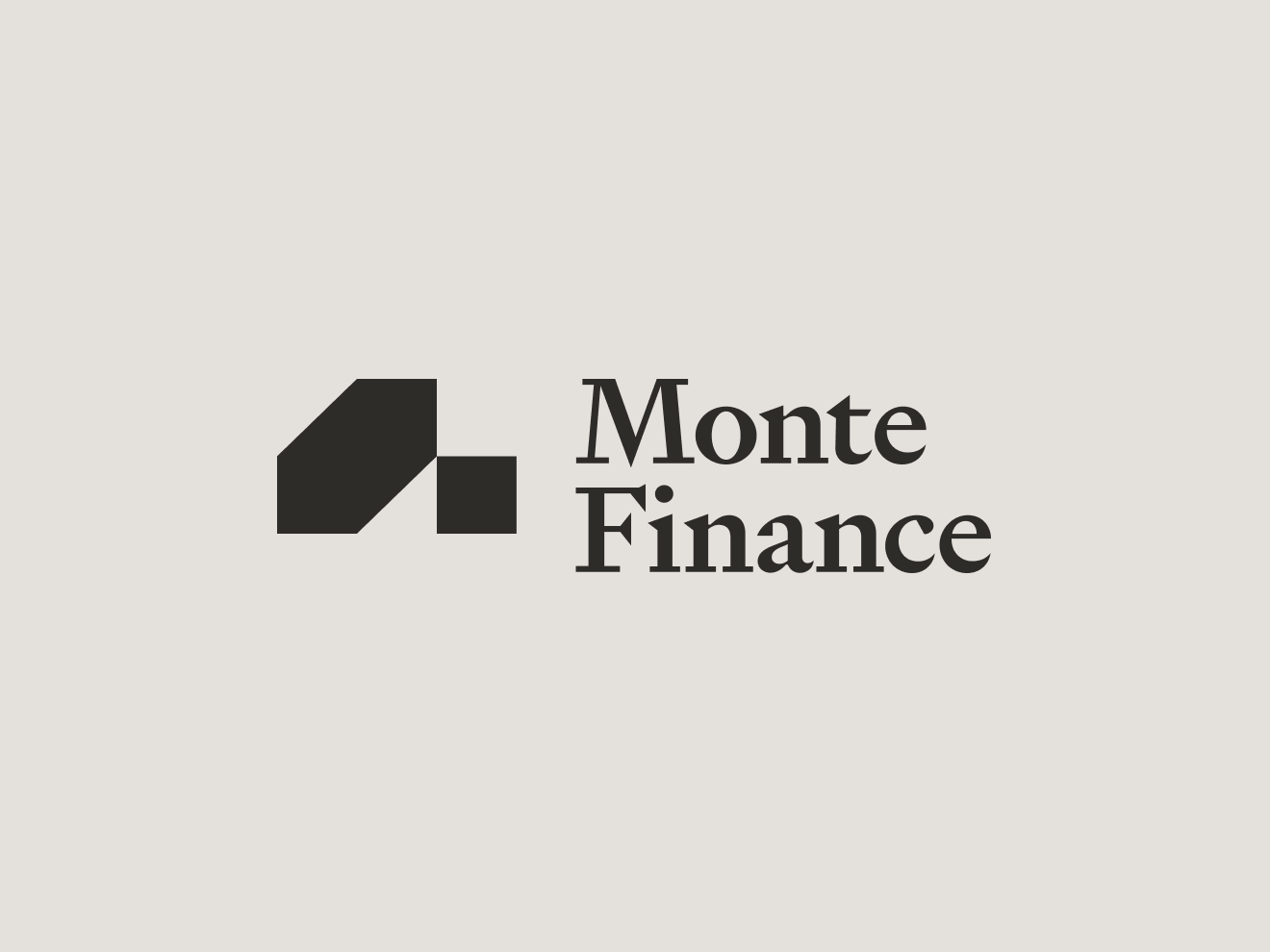 A fresh start for an experienced team
Naming
We came to the name Monte Finance through a brainstorming approach that was really inspired by the team's confidence in their service. A monte refers to an unplayed deck of cards – an opportunity about to unfold, should you play them right.
Brand strategy and identity
We then got to establishing the foundations of this brand in a way that positioned this new business as contemporary and stylish, with an unmistakable sense of legacy and trust. Further to this we carved out the more expressive elements, including tone of voice and a distinct aesthetic style.
A premium website experience
As a new entrant to the financial space Monte Finance required a website that communicated trust and authority. Leveraging the clean, typographic-led visual style we brought the brand to life through storytelling and tasteful animations.
A premium brand doesn't always find its voice in sounding overly polished.
Balancing that embodiment of integrity and expertise with a distinctly human voice creates the sense of an open door. A welcoming effect that says, we value conversation and relationships. We want to talk to you, we want to help you. We are "your partners in finance". We "built the better way to help people". Less of the standard "we're the best in the business". More of a focus on serving the client, on "finding the right fit".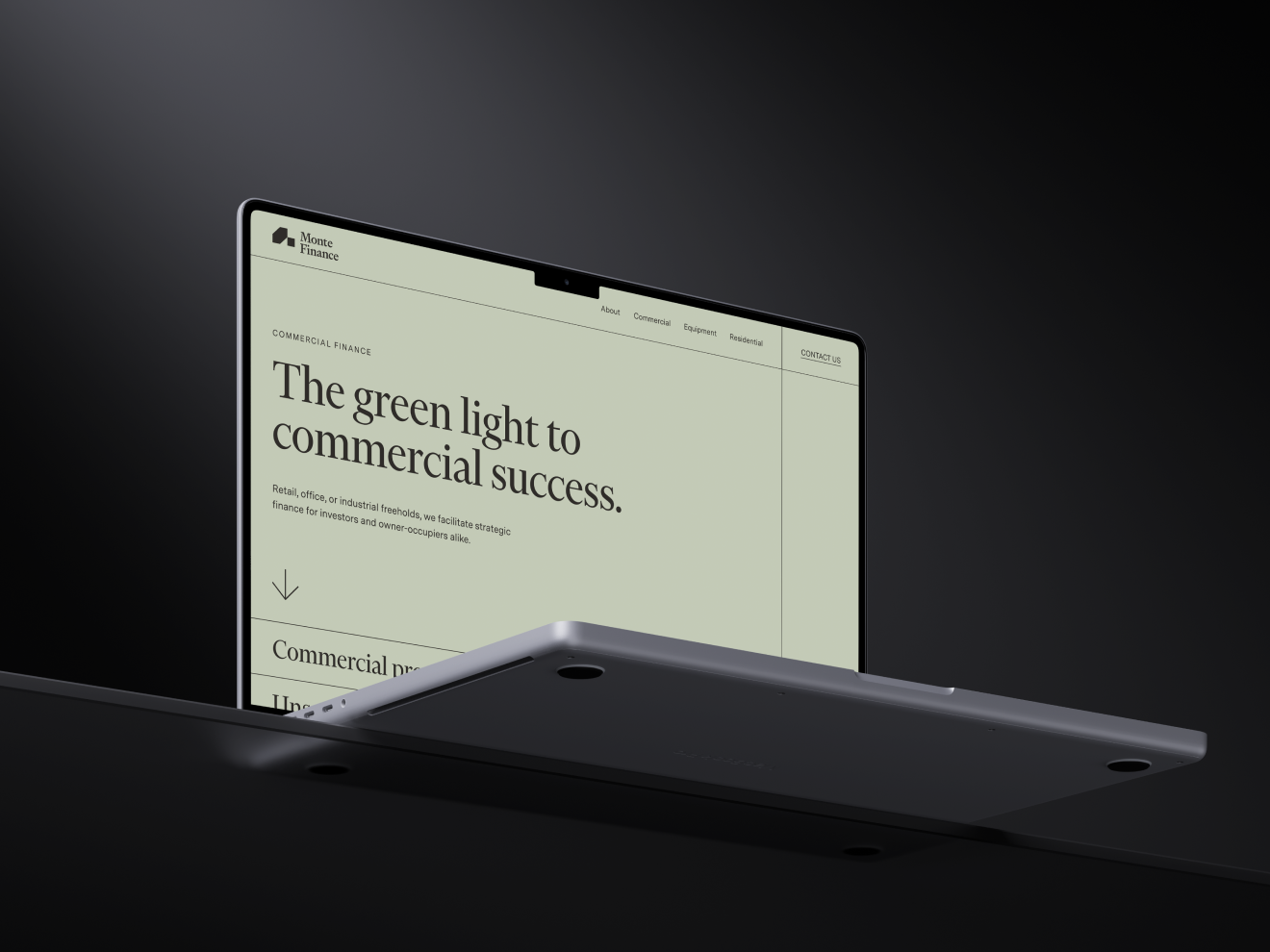 A comprehensive brand ecosystem
Developing this brand from the ground up allowed us to build in flexibility and dimension. Meaning the Monte Finance design system and language were created to be used across everything from business cards and letterheads, to a premium website experience, email signatures and social media accounts.
"Monte Finance is the culmination of years of planning and preparation. We needed a creative partner who could help bring our ideas for this new venture to life.

The Oliver Grace team took the time to get to know us and our vision for the business, in order to create a brand identity that we could not be more enamoured with. Using that identity, they built a website that we are proud to send people to. From day one we feel our brand represents us, authentically."

GEORGE DICK | MANAGING DIRECTOR
George and the team at Monte were dedicated to laying the foundations of this brand prior to launching it to the world. This proactive approach has meant they've now launched Monte Finance with their best foot forward, presenting a confident and professional image to the world: this is who we are, this is what we stand for. We're delighted to say that the launch of Monte Finance to George's professional network was received with resounding positivity, and we're so excited to see what this new chapter has in store for them.